This post is part 3 in a series. Please check out part 1 here and part 2 here.
In this series, I want to share actions you can take to have a practical, positive impact on making tech more ethical, and to highlight some real world examples. Some are big; some are small; not all of them will be relevant to your situation. Today's post covers items 12-16 (see part 1 for 1-5 and part 2 for 6-11).
Decide in advance what your personal values and limits are
Humans are excellent at post-hoc justifications. We make a decision or find ourselves in a situation, and we are masters at going back and constructing a justification for it. For example, in a study where participants were asked to select between two applicants for police chief, if the male applicant had more street smarts and the female applicant had more formal education, evaluators decided that street smarts were the most important trait. If the genders were reversed, evaluators decided that formal education was the most important trait.
This propensity for post-hoc justifications can make it difficult for people to recognize that something they are profiting from might be unethical. One approach is to decide in advance what your personal values and limits are.
Ask your company to sign the SafeFace Pledge
Joy Buolamwini is founder of the Algorithmic Justice League and an AI researcher at MIT Media Lab. Her research has shown that commercial computer vision products from IBM, Microsoft, and Amazon have much higher error rates on women with dark skin, compared to men with light skin. Joy's work has been covered in over 230 news articles in 37 different countries. She created the SafeFace Pledge, together with the Georgetown Law Center on Privacy and Technology, for companies to commit to showing value for human life, dignity, and rights; addressing harmful bias; facilitating transparency; and embedding these commitments into business practices. Please note this pledge does not remove the need for thoughtful regulation and human rights protections concerning the use of facial recognition, but it is a great way for companies to commit to a set of healthy principles.

I want to commend Robbie.AI, Yoti, and Simprints for already having signed the SafeFace Pledge. If your company is working on facial recognition technology, I hope that they will consider signing it as well. If you work at a larger company, you may need to organize together with co-workers who share your values and concerns, to strategize about what steps would make it more likely for your company to sign.
Increase diversity by ensuring that employees from underrepresented groups are set up for success and prepared for promotions
A lack of diversity in tech (especially in leadership roles) is part of what got us into our current mess. We need more people of color, women, people with disabilities, LGBTQ people, and others from backgrounds that have been disproportionately targeted with abuse, to design and build technology.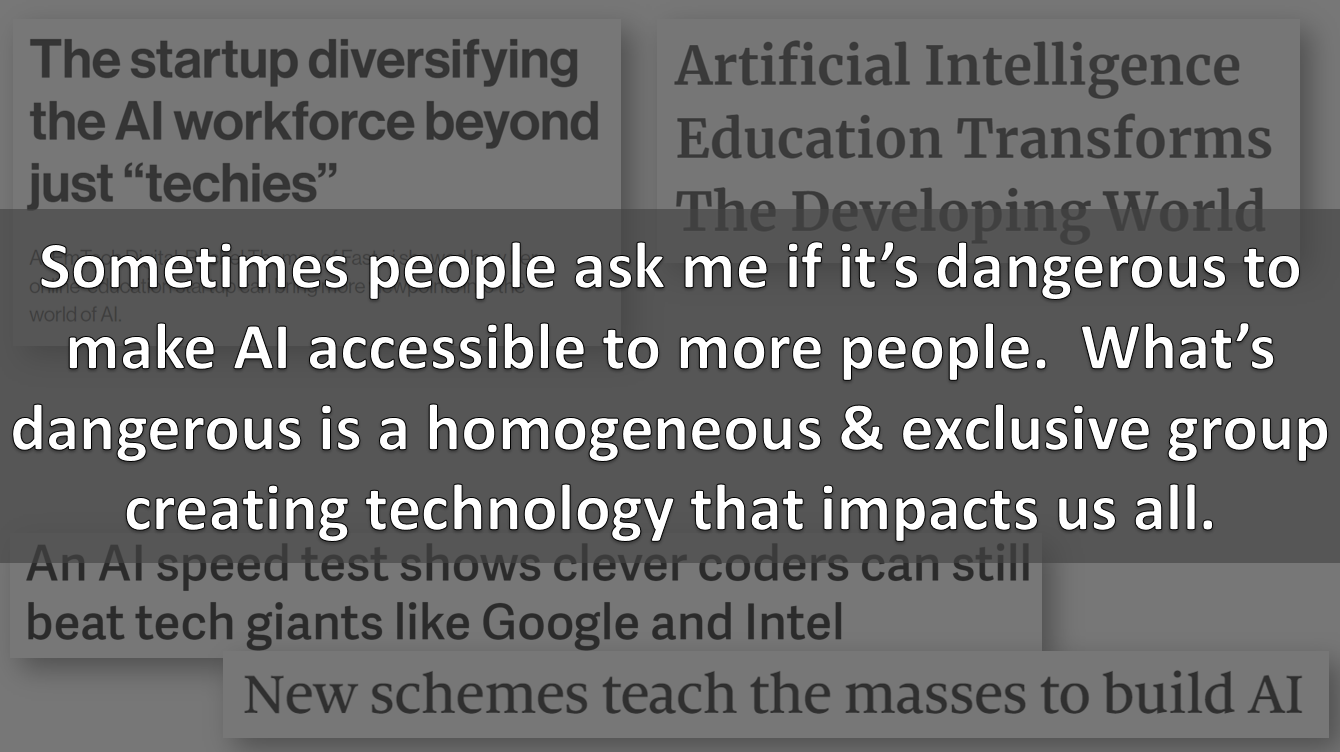 While it may feel easier to focus on teaching little girls how to code, this will not result in change if qualified women continue to leave the tech industry at twice the rate that men do (in large part because of how they are treated, including a lack of advancement opportunities). As I wrote in a previous post, The first step, and the most important step, to improving diversity is to make sure that you are treating the women and people of color who already work at your company very well. This includes: appreciate their contributions, assign them to high impact projects, bring up their accomplishments in high level meetings, pay them equitably, provide chances to grow their skillset, listen to them, help them prepare for promotions, give them good managers, believe them about their experiences, and generally support them.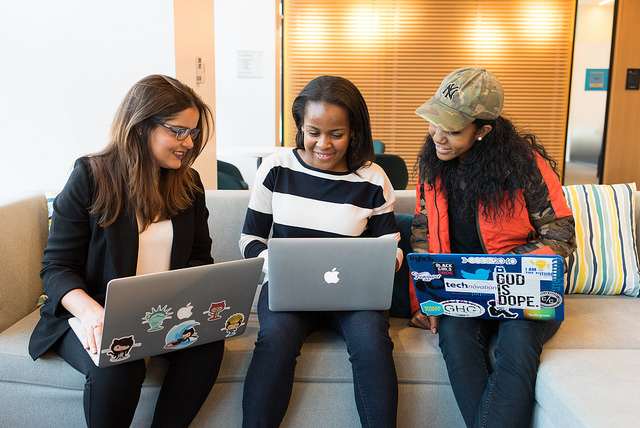 Increase diversity by overhauling your interviewing and onboarding processes
The interview process is broken in tech, and people from underrepresented groups are disproportionately impacted by this dysfunction (this also means that your company is missing out on many great candidates!). A study involving technical interviews with over 300 candidates and comparisons of where those candidates got offers/rejections concluded that instead of hiring programmers that have the skills the company needs, founders hire people that remind them of themselves.Since only 3% of VC funding goes to women and less than 1% goes to Black founders, how rare is it for a founder to think that a Black woman candidate reminds him of himself? This approach is frustrating for candidates, and inefficient for companies that end up not even hiring the people they most need. I share research on this topic, together with action items on how to improve in this post.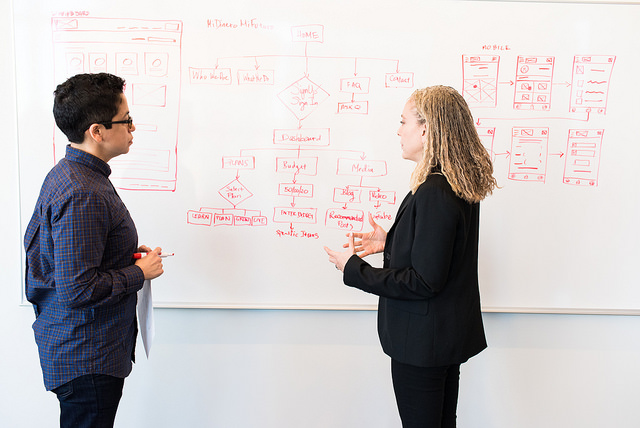 Good onboarding is another necessary component for ensuring that people from diverse backgrounds are able to succeed. Engineer Kate Heddleston noticed that for employees starting with the same experience level, again and again men were getting promoted much faster than women. Lack of onboarding was the source of the difference. Valuable information is shared through informal social networks, and people who differ from the majority group (such as women, people of color, LGBTQ people, parents, and older employees) will have the most trouble integrating into these networks. Comprehensive onboarding is necessary to make sure that everyone has the information they need to succeed at their jobs.
Share your success stories!
News is biased towards the negative and the outrageous. If you achieve success, no matter the size of your win, please share it to inspire and encourage others. If there are lessons you learn that could be useful to others, please share them! Here are some tips on how to get started with blogging or public speaking, as two possible ways to share your success with a broader audience.
This list may be overwhelming, so please just choose one concrete action you can take to get started. I am still in the early stages of developing further ideas and plans of what we can do to address scary applications of AI that encode bias, lack ways to correct mistakes, contribute to surveillance, promote extremist content, and more. If you are working on projects to address these, please let me know, and please stay tuned for additional updates.
Other fast.ai posts on tech ethics